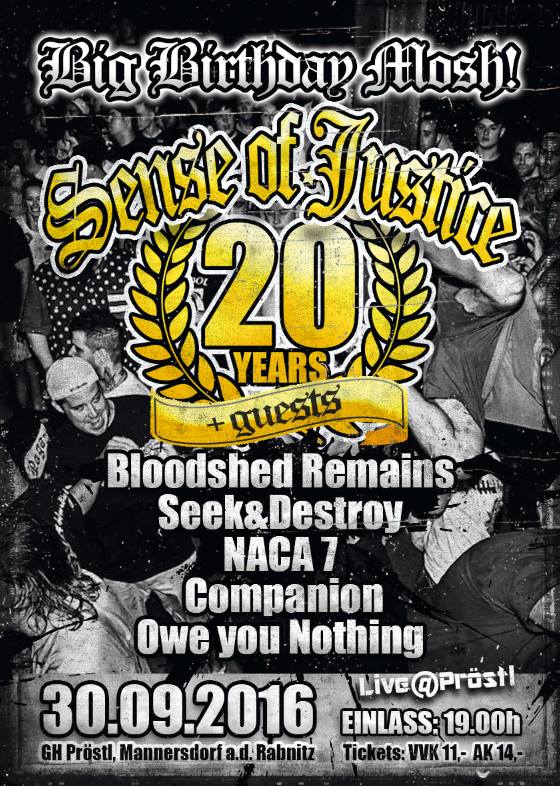 Save the date!
We got invited to join Sense Of Justice at their 20 years anniversary show, along with Bloodshed Remains, Seek&Destroy, NACA7 and Owe You Nothing.

When? 30.09.2016
Where? GH Pröstl, Mannersdorf an der Rabnitz

Thats gonna be a huge party, so be there if you can make it and support Austrian Hardcore and show lots of respect to our mates in Sense Of Justice who are still on the run after 20 years of being a band.